How family financial planning opened the door to a holistic advice career
Growing up with a developmentally disabled sister has given a unique perspective on the value of holistic financial advice.
His earliest exposure to financial planning was as a young teenager, when his family sat down with an adviser to develop a plan, and they invited him to sit in on the meeting.
With his sister's special needs, it was particularly important for his parents to have trusts and plans in place, including their own arrangements for wills and financial affairs.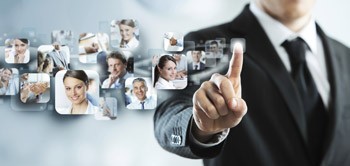 "I loved that holistic overall advice, and knew that's what I wanted to do," the planner says. He explains how the financial planner at that time encouraged him to pursue financial planning as a career.
Painting a picture
Sitting in the planner's office for an introduction to his way of doing things, he quickly pulls out a marker pen and begins scribbling on the wall – which is handily coated in a non-adhesive material similar to a whiteboard.
He sketches out a simple mind-map on the wall, as much to give him a clearer picture of the client's current position as to simplify things for them. The planner emphasises that at this point, he isn't interested in talking about any hard data, numbers or products.
This discussion includes setting out where the client wants to be in one, two and five years, before establishing how they can approach these goals.
Later on in the process, he then moves onto meetings where they then discuss 'harder' information like strategy and asset allocation.
Elephant in the room
The planner is a huge proponent of the convergence of investment planning with other areas of financial advice, such as accounting, estate planning, mortgage broking and property purchases.
"That's the elephant in the room," says the planner, referring to direct property. "The advice industry needs to open up the ability to have conversations about everything," he says.
By "everything", the planner means he would like to see financial planners more free to discuss issues such as property, without having to necessarily refer clients onto another specialist.
In terms of direct property, he says he would like to see greater clarity from the regulator around what advice financial planners can give.
Glen Freman
August 6th, 2014