A retiree's choice: super pension or lump sum
The latest APRA Insight publication records, published over the past week, shows that a little more than half of the $74.5 billion paid out ...
... in retirement benefits in 2012-13 was taken as pensions rather than lump sums.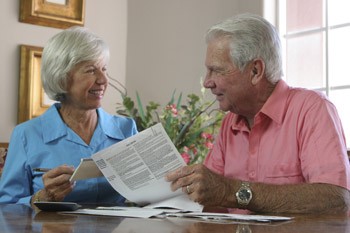 This is the second consecutive year where pensions have outstripped lump sums. And it is part of an important long-term trend in which many more retirees appear to recognise the long-term tax and retirement-income attributes of super pensions.
Nine years ago, APRA statistics recorded that retirees took about twice as much in lump sums as pensions. Yet the total amounts being taken as pensions or lump sums have been almost neck-to-neck for about the past four years.
A regular superannuation pension - often supplementing a government age pension - can make, of course, a significant difference to a person's standard of living in retirement.
Generally speaking, a super pension tends to stretch a retiree's savings for longer. This a critical factor, particularly given the ageing of the population, overall inadequacy of retirement savings and greater longevity. 
And from a tax perspective, super fund assets backing the payment of a superannuation pension are not subject to tax. Further, pension payments (and lump sums) received by members aged over 60 are not taxed in their hands. By contrast, earnings from the same money held outside the super system would be included in a retiree's taxable income.
Interestingly, members of self-managed funds have been by far the leaders of the trend to favour pensions over lump sums.
The current Superannuation Market Projections report, published late last year by Rice Warner Actuaries, estimates that just 3 per cent of SMSF members take their super as a lump sum.
The overwhelming preference among SMSF retirees for super pensions to lump sums appears to reflect a high level of involvement in their super as well as an understanding of the tax and retirement-income attributes of pensions.
As Smart Investing has previously discussed - see Super dollars, May 13 -self-managed funds have much higher average balances than other types of super funds. It is logical that the larger retiree's super balance, the more likely that individual will want to spread the money through retirement in the form of a pension.
Rice Warner forecasts that the percentage of retiring members of industry, commercial and public-sector funds taking super as a pension rather than a lump sum will rise markedly over the next 15 years as waves of baby boomers retire.
By Robin Bowerman
Smart Investing
Principal & Head of Retail, Vanguard Investments Australia
3rd July 2014