Case for corporate trustee strengthens
The new ATO penalty powers have strengthened the argument for the use of corporate trustees as opposed to individual trustees in SMSFs.
Under the ATO's new regime, penalties are imposed on the SMSF trustee, meaning each individual trustee will be liable for the penalty in most circumstances, SMSF Professionals' Association of Australia senior manager, technical and policy Jordan George told SMSF Adviser.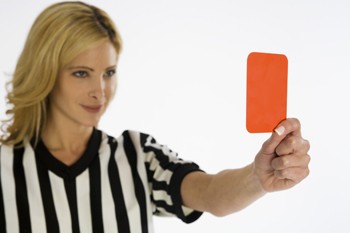 If you have a corporate trustee for an SMSF, however, it will only be the corporate trustee that receives the penalty and the fine, Mr George said.
"I do think there is a possibility, if you did have a situation where a fund had a couple of individual trustees that each received a $10,000 fine, that we may see this as an incentive for people to have a corporate trustee – and for advisers to recommend the corporate trustee as the appropriate trustee for an SMSF," he stated.
"It is just another reason, on top of the many already good reasons, to have a corporate trustee – the penalty provisions do apply better if you have a corporate trustee rather than individual trustees," he added.
Heffron's head of customer Meg Heffron similarly said corporate trustees are generally the "way to go".
"It is a far more resilient structure; if you have individual trustees and someone dies or someone leaves or someone new joins, you have got to go and change all the names on the assets, and people never do it right and they end up with an ongoing breach for years and years," she told SMSF Adviser.
The SMSF Academy's managing director Aaron Dunn told SMSF Adviser the individual versus corporate trustee debate will be "fascinating" in regards to the new ATO penalty powers.
"When you are looking at penalties potentially at $10,200 per individual trustee when they could have capped it at $10,200 with a corporate trustee… you could be looking at the difference between $40,400 and $10,200," he said.
"Given that approximately nine in every 10 SMSFs are being set up with an individual trustee, this will now be exposing each individual to all of the risks. You will get a whole range of combinations that could be exposing relatives, family members, friends, professionals to these unintended outcomes," he added
Written by Elyse Perrau
Tuesday, 22 April 2014
www.smsfadviseronline.com.au